The City of Edinburgh Council is the lead partner of the Thriving Green Spaces Project partnership which is made up of six bodies.
The project team sit within the Council's Parks and Greenspace staff group in Neighbourhood Environmental Services. They are part of the multi-disciplinary group who care for and develop all Council owned greenspaces.
From allotments to the Pentland Hills Regional Park to our Zero Carbon park at Saughton, our Parks and Greenspace staff deliver all the services required to keep Edinburgh green and thriving.
All of the project partners are committed to ensuring that we have quality, thriving parks and green spaces which benefit people and nature. Together they bring a broad range of skills and expertise in greenspace management, planning and operations to the project.
Our project partners
greenspace scotland provides a national lead on greenspace. Their goal is that each of us living and working in urban Scotland has easy access to good greenspace which meets local needs and improves quality of life. As Scotland's parks and greenspace charity they shape a supportive policy context for greenspace. They promote good practice on delivery.
ELGT know that quality local greenspaces have a positive impact on the health and well-being of people. They run an inspired and imaginative programme of green community projects. This enables them to work for the benefit of people, wildlife, landscape and heritage.
The University of Edinburgh is a world-leading research-intensive higher education institution, committed to addressing current and future challenges faced locally and globally. The University's Strategy 2030 takes a values-led approach to teaching, research and innovation to meet these challenges, only possible through strong local and international relationships. The University of Edinburgh is a world-leading research-intensive higher education institution, committed to addressing current and future challenges faced locally and globally. The University's Strategy 2030 takes a values-led approach to teaching, research and innovation to meet these challenges, only possible through strong local and international relationships. The University contributes diverse expertise to the Thriving Green Spaces project across three work streams. OPENspace research centre and Landscape Architecture at Edinburgh College of Art support the project through multi-disciplinary research and co-design experience. GeoSciences, EDINA and the Department for Social Responsibility and Sustainability offer digital mapping and community engagement research capabilities.
The Edinburgh Green Spaces Forum - EGSF brings together the skills and knowledge of an army of volunteers who make up the many Friends Groups within the City of Edinburgh. They work hard to support our parks staff. They carry out a range of tasks and major projects in parks, natural heritage sites and cemeteries. They bring a range of skills and expertise to help maintain and improve our green spaces.
The Trust champions the cause of wildlife through policy and campaign work. They support best practice through hands-on conservation and partnerships. They inspire people to take positive action through its education and engagement activities.
Our team
We are a dedicated and hard working team who are all passionate about our wonderful green spaces in the city.
Linda brings to the project a wealth of development and project experience built up over 25 years in both the private and public sector. As a Landscape Manager, she is interested in all aspects of green space management design, conservation, science and community involvement. Linda joined the Council in 2014 to work on the £8 million Saughton Park Restoration Project. She is delighted to be have been appointed as Project Manager for the Thriving Green Spaces project. Outside work, Linda loves pottering about in her garden and striding out for long walks in the beautiful countryside and beaches that are on our doorstep.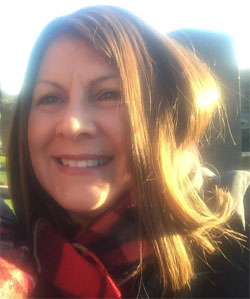 Des has a background in the Irish civil service where he worked on a range of public policy issues. Since moving to Edinburgh, he has completed a postgraduate diploma in countryside management. Des has pursued his interest in green spaces through active volunteering and joining the Thriving Green Spaces team.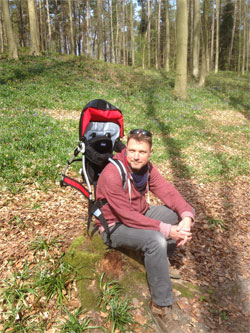 Ian joined the team in September 2021. He has spent much of his career in strategy, planning, funding and policy development and implementation in post school education. In that field he has worked in Edinburgh, Stirling and at Scottish and UK levels. He trained in People and Organisational Development with Roffey Park Institute, and also holds a Certificate in Practical Horticulture from the Royal Botanic Gardens, Edinburgh. Ian has a range of other relevant paid and voluntary experience including with Friends of Saughton Park, Edinburgh Printmakers, Dig In Community Greengrocers Bruntsfield, and Product Forge, who run 'public good' digital hackathons. Ian's interests include gardening, cycling, and landscape.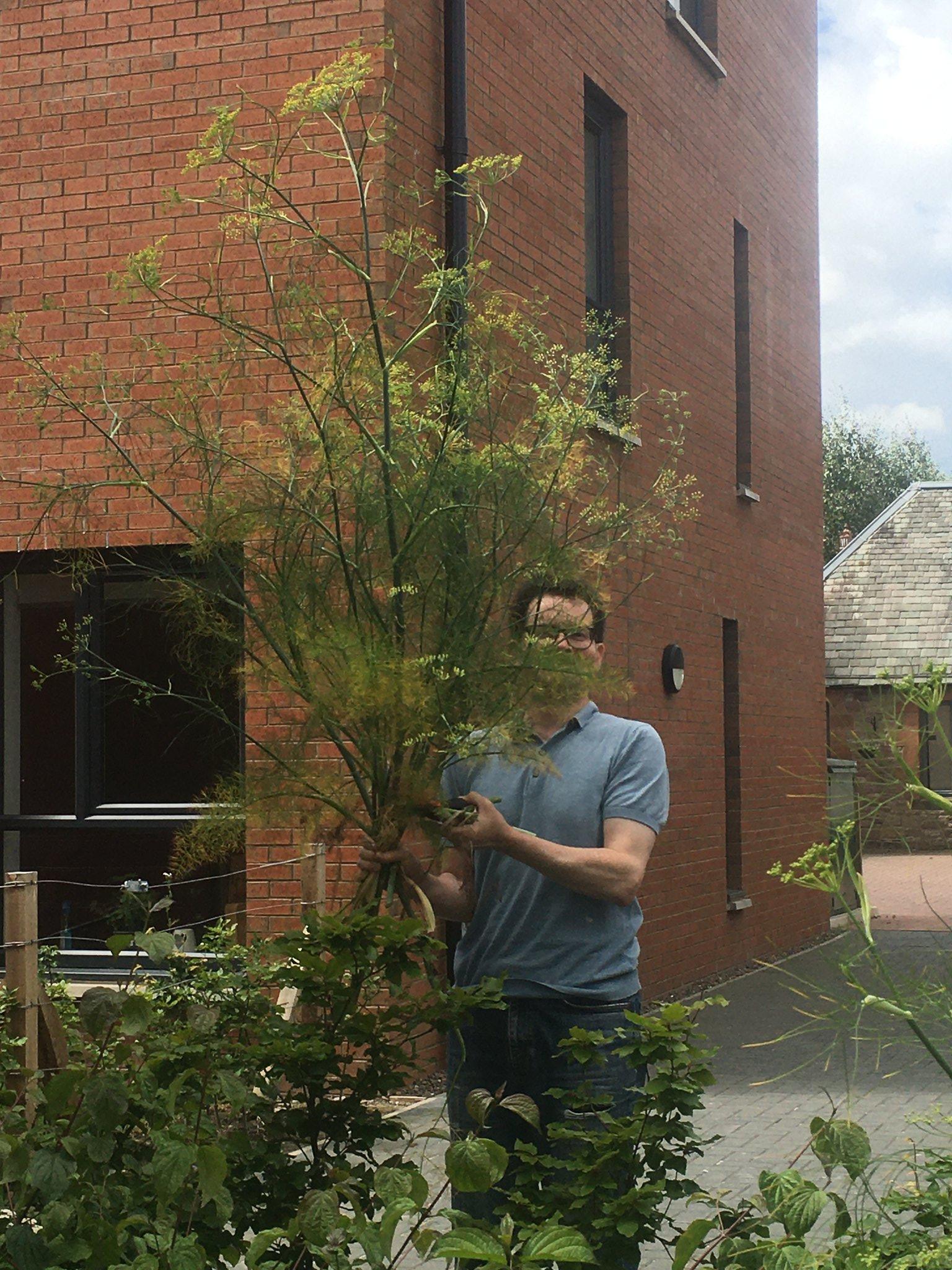 Pete has a horticulture and arboriculture background. He trained at the National Trust for Scotland's Threave Gardens. After a return to study and a career change Pete worked as a community worker for over twenty years. He is a green spaces community engagement specialist, previously the Development Officer on the Saughton Park project. This was a major £8m restoration of one of Edinburgh's historic parks. After 2 years with us Pete moved back to a job in West Edinburgh in September 2021, with charity Health All Round. He retains links with Thriving Greenspaces work on health and wellbeing in this role. In his spare time Pete restores and repairs guitars and works with local and touring bands. He also likes nothing better than escaping to the Blackwood of Rannoch when he can.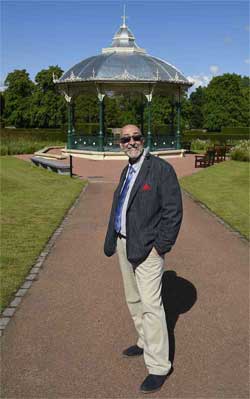 Hannah is the project support officer for the Thriving Green spaces team. She has worked with the Parks and Greenspace team for the last few years and has a lot of insight into the service as a whole. Her experience within parks and greenspace covers a range of roles. Processing of event/filming applications, answering generic park enquiries, assisting the forestry team with emergency storm cover. Hannah has also worked with the bereavement team as well as helping out with day to day office management. In her free time Hannah enjoys cycling through a wide range of rural and destination parks.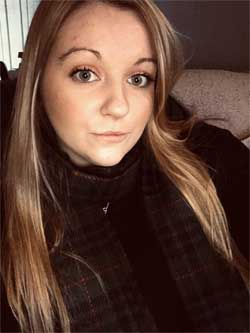 Diane has a background in community development, public health and placemaking, with lots of know-how gained in the UK and Canada. She worked for the last 10 years on projects for Perth Council in the Greenspace and Planning departments. Diane has graduated from the Facilitation Skills Programme at the Kinharvie Institute. After her time as our community specialist, Diane moved on in spring 2022 to a role with the UK Green Building Council. When not working Diane loves to be outdoors in the mountains or being creative in her pottery studio.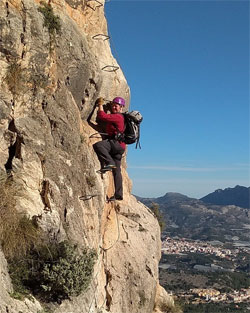 Christina has worked in the engineering and landscape architecture fields in Washington, D.C. and Philadelphia in the United States. Her experience in private and public sectors covers green stormwater management planning and design, drawing and compiling construction documents, and capital projects management of urban playgrounds and parks. After her time with Thriving Greenspaces, Christina moved to a new City of Edinburgh Council team on 20 Minute Neighbourhoods in early 2022 as an urban designer. She remains very involved in green and blue space issues there. Outside the office, you may find her teaching a yoga or barre class.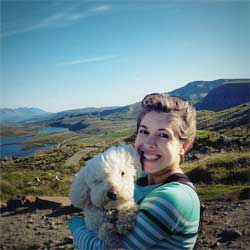 Donya was our first project Ecologist and only moved on in spring 2022 to Nature Scot, after completing work for Thriving Greenspaces on the Edinburgh Nature Network, Scotland's first. She has worked in the environmental sector for over six years, specialising in protected mammals. Donya has experience working across a variety of habitats from urban, city centre environments to remote and rural areas in the Scottish Highlands. Her areas of interest include ecological networks, ecosystem services and public engagement of science. Donya is also passionate about wildlife conservation. In her free time she volunteers as a bat carer for the Bat Conservation Trust, where she rescues and rehabilitates injured bats found by members of the public.