Leith Links Activity Hub Consultation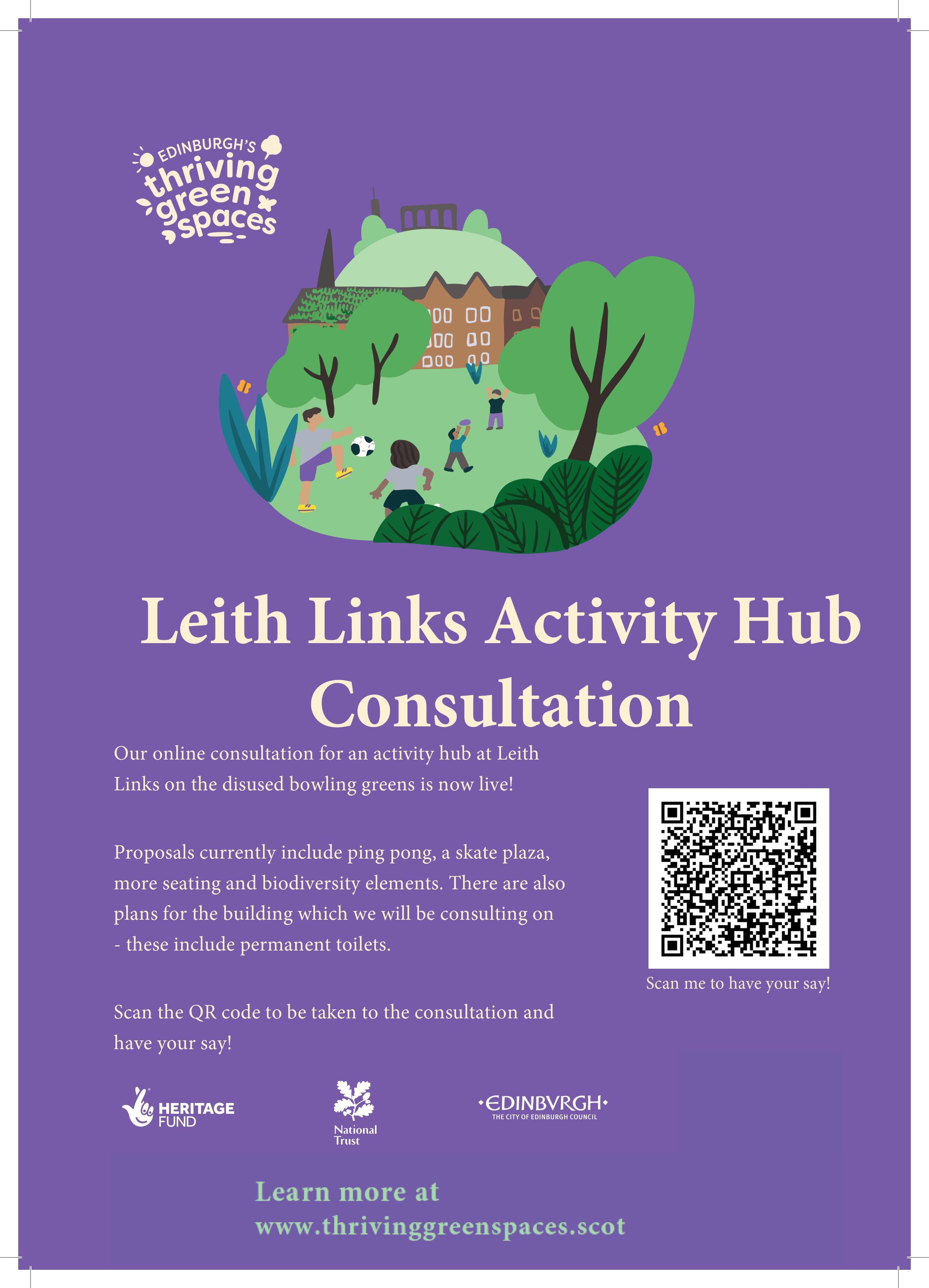 Our consultation day for the Activity Hub at the disused bowling greens at Leith Links is on Saturday the 9th of September. Our online consultation survey is also now live until the 21st of October
Leith Links Activity Hub Consultation day
The proposals in the consultation are built around the results of the Leith Links Masterplan consultation in 2022 - details of which can be found by clicking here.
Proposals currently include ping pong, a skate plaza, more seating and biodiversity elements. There are also plans for the building which we will be consulting on - these include permanent toilets.
We will be at Leith Links at the disused bowling greens adjacent to Links Pl this Saturday 9th September from 10am-4pm - come along to say hello and discuss the proposals! (There will be an ice cream van, ping pong table and more!).
Online consultation
Please follow the link below to give your opinions on the proposals for the activity hub. This consultation survey is open until the 21st of October.
Leith Links Activity Hub - City of Edinburgh Council - Citizen Space